Welcome to Willow's Oak Pet Lodge
& Doggie Daycare
Willow's Oak Pet Lodge & Doggie Daycare  is nestled among five peaceful wooded acres and offers a truly unique pet boarding and daycare experience.  We opened our doors in 2003 on Louisiana's Northshore and proudly serve the pets of Madisonville, Mandeville, Covington, Slidell and the St. Tammany Parish area.
With over 25 years experience in animal care, we excel at luxury cat and dog boarding accommodations, dog daycare, and pet grooming services.  Moreover, our dedicated staff live on the premises and provide round-the-clock pet care for your peace of mind.
Our pet guests enjoy multiple indoor and outdoor play areas, a doggie playground, two shaded pool play decks, penthouse suites with TV's, cabana/run suites, and separate cat suites with viewing windows.
Whether their visit is for a day of play and socialization, an overnight stay in our wide range of accommodations, or an afternoon of pampered spa baths, your pet will always receive the best care possible. They'll also feel right at home in the comfort of our family owned lodge. The Willow's Oak Team enjoys getting to know each guest and their pet parents personally. We'd welcome getting acquainted with you and your pet's needs by contacting us today.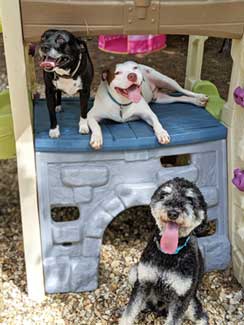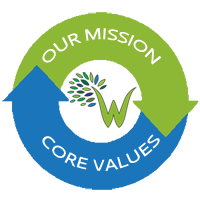 Willow's Oak Pet Lodge takes its mission seriously. We are here to care for your pet in the best possible way by providing a fun and safe place for your pet to stay and play in a controlled environment while you take a break or take care of life's demands.
Willow's Oak…
puts the care of your pets above all else.
creates fun and happy experiences for our clients–human, canine and feline.
leads by example by being proud, responsible pet owners to 8 rescue cats and 3 rescue dogs- we are bonafide foster failures.
builds relationships within our community by having high personal standards and integrity
Best,
Tiffany Malone 
HAVE QUESTIONS?
WANT TO ARRANGE A TOUR?
READY TO MAKE A RESERVATION?
Climate Controlled Pet Lodge
24 Hour Security Cameras
Security Alarms
Personalized Care and Attention
Experienced, Dedicated Team Members
Staff Live on the Premises
Doggie Designated Pool, Deck, and Playground
Separate Cat Suites with Viewing Windows
Optional Gourmet Dog Bakery Goodies
Spa Treatments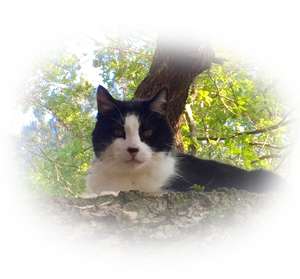 Our Namesake
Our namesake, Willow, was the first of many rescue cats that we adopted when we moved to Madisonville from Europe in 2000. His favorite place to lounge was tucked away on a large branch of a live oak tree near our current reception building. We casually named that oak tree 'Willow's Oak'. In 2003, we thought to name our business after the beautiful natural surroundings full of live oak trees–specifically, the 'Willow's Oak.'
Our beloved Willow passed away at age 19 as the patriarch of all of our rescue and foster cats over the years–a wise and gentle boy. We miss him dearly, but he will forever be remembered in our hearts and in our love of Willow's Oak Pet Lodge
FREE Dog Daycare Offer

First Day
Free
 for new Daycare customers only. Limit one dog, not to be combined with other offers.
Click on the button below to make a reservation.
FREE Pet Boarding Offer

First Night
Free
for new Boarding customers only. Limit one pet, minimum 4 night stay, excludes Deluxe Penthouse Suite, excludes holidays, not to be combined with other offers.
Click on the button below to make a reservation.