Cat Boarding
At Willow's Oak Pet Lodge, our cat boarding services feature our experienced and compassionate team who lovingly care for your beloved kitty. Our cat loving owners and staff are pet parents to over 11 rescue cats between them, and the owners of Willow's Oak Pet Lodge have volunteered as feral cat colony feeders and cat and kitten foster care parents to local non-profit rescue groups on the Northshore for over 15 years.
When your furry family member can't be with you, we will give them a happy, fun and safe home with us. If you are heading out of town and need a place for your cat to stay and receive the same love, attention and care you would give them, look no further than Willow's Oak Pet Lodge. Staff live on the premises providing added security and care, and we take the time to get to know each cat's personality and preferences, which means your pet can feel happy and safe while you are away.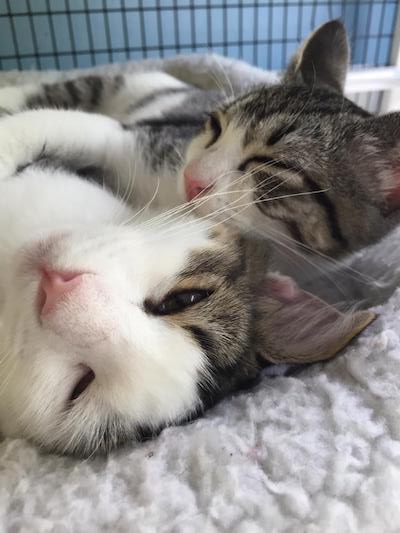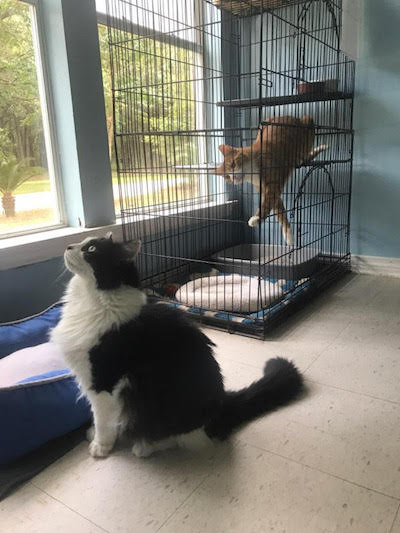 Our Feline Accommodations Options 
We embrace the feline leisure lifestyle, therefore our facilities offer private spacious cat suites separate from our canine guests.
All cats can enjoy a view of our tranquil garden through ceiling-to-floor windows. Live oak trees and bird feeders provides endless squirrel and bird viewing entertainment for our feline guests, along with lots of TLC from our caregivers. We ensure the highest standards of hygiene and comfort as each suite receives daily housekeeping and litter box cleaning.
Willow's Oak also provides dog boarding accommodations for our canine guests.

CAT BOARDING PRICING
*All pets must be fully vaccinated before being admitted for cat boarding services
*Check out time is 12pm, boarding rates prevail for check out after this time.
"

We cannot say enough about Jason and his team at Willow's Oak. It is evident that they truly love animals (including our very temperamental cats) and bond with them. For example, one of our cats, who is very skittish, requires multiple types of medication. Jason took great care in learning the dosing and instructions. The concern shown while we are away is extremely genuine and heartfelt. Pictures are sent regularly, along with an update on each pet. We are so grateful to have found Jason and Willow's Oak and will definitely use their services in the future.

"