Dog Daycare
Dog daycare at Willow's Oak Pet Lodge is a place where pet parents can have peace of mind about leaving their dog during the day, thanks to our safe, trusted care. We have a team that gives each dog supervised play in either our climate controlled indoor playroom, or outdoors in one of our many shaded yards with doggie pools and a playground. This means that your pup isn't home alone feeling bored, lonely, or being naughty. Instead, they are at doggie daycare learning valuable socialization lessons and enjoying hours of fun with other dogs and loving humans.
We pride ourselves in providing smaller dog daycare group sizes, which differentiates us from larger corporate franchises. Our group sizes help dogs build better relationships and bonds with safer, relaxed play and close supervision. We get to know each dog's personality and preferences which means your pup can have a fun day and come home happy, healthy and tired.
If you're interested in learning more about our dog boarding services, click here.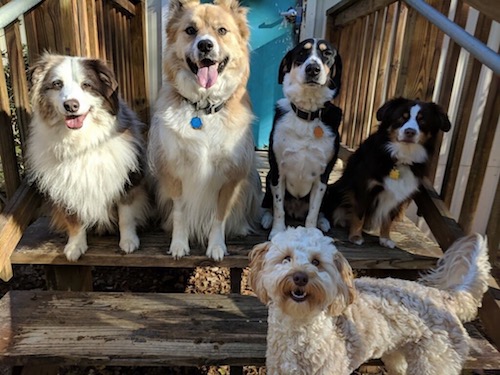 WHY CHOOSE US?

Small group sizes enabling safer, happier play and close supevision

 Shaded pool play area

 Shaded doggie playground play area

Open play with supervision

 Lots of attention from our dog-loving team

 Optional doggie bakery treats
Benefits of Dog Daycare
Socialization is deeply instinctual for dogs. That's why at Willow's Oak Pet Lodge & Doggie Daycare we integrate open play with other pups. For example, regular playtime with other dogs includes:
Being more comfortable around dogs and people
Staying physically fit. Pet obesity is a growing concern. According to Pet Obesity Prevention, more than 50 percent of dogs are obese.
Learning positive behavior, leading to less doggy mischief at home.
Finding their new BFF!
At Willow's Oak Pet Lodge & Doggie Daycare, your furry family member will learn how to be a well balanced canine citizen. At the end of each day, we let each pet parent know how well their pup interacted, who they made friends with and offer advice on replicating good behavior at home
 

   DOG DAYCARE

 RATES
 $27 – 1 Dog – Full Day
$50 – 2 Dogs – Full Day
$20 – 1 Dog – Half Day
*Advance reservations are required for daycare
*Please note that all dogs must be temperament tested for socialization, and current on vaccinations.
 

   DOGGIE DAYCARE PACKAGES
10 Days – $255
20 Days – $488
*Please call for multiple dog pricing packages
*Please note that all dogs must be temperament tested for socialization, and current on vaccinations.
OPTIONAL EXTRAS:
* Spa treatments (professional bathing, pawdicure, teeth brushing, massage)
* Gourmet dog bakery goodies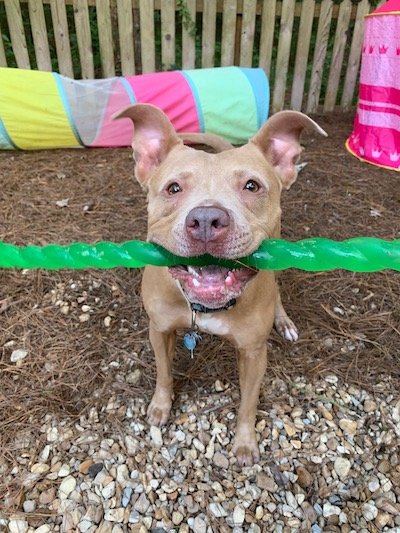 "Our Ducky loves to go to Willow's Oak! She had so much fun there when she went for boarding that we now bring her back just for doggy daycare too so she can have some run & play time with other dogs that match her size and energy level!
My favorite thing is that whenever we have to leave her at Willow's Oak, they always post tons of pictures of her playtime to Facebook and Instagram, so we can check in and see how much fun she is having everyday. That really puts a Mommas mind at ease! 🙂